Flat pack kitchens, delivered to your home in 2-3 weeks!
DIY Kitchens, delivered flat packed for an easy installation
Have your own installers or handy on the tools? Organise your own installation to get a quality brand name kitchen at an affordable price.

Start planning yourself using our 3D online kitchen planner and our kitchen team will come back to you with a no obligation quote.

Australian Made Cabinetry
Modular Australian Made kitchen cabinets built to your specs with quality German made internals backed by industry leading warranty.

Delivered as a flat pack to your home in 2-3 weeks from sign-off.
Value for money plus super fast delivery!
Our flat pack cabinets come with a complete easy-to-follow installation guide for you or your installer to piece together your new kitchen.
"The Blue Space blew me away with their customer service, both with the speed at which my order arrived, and afterwards with my post purchase communication. I haven't had service like this in a long time, and i've already recommended them to friends"
The team at The Blue Space went above and beyond to meet my tight deadlines for my new kitchen. The quality and overall results exceeded my expectations and I highly recommend them to anyone thinking of upgrading to a beautiful new kitchen.
"I want to let you know how thrilled we are with our new kitchen. It has turned out even better than I had expected! It will truly be the heart of our home. Thank you both and the others at Blue Space for all your hard work and patience."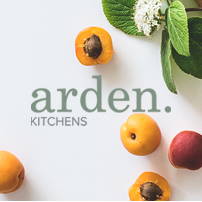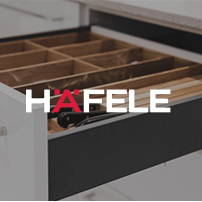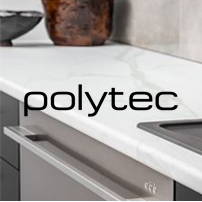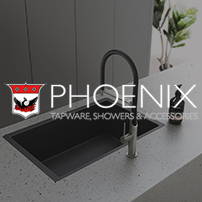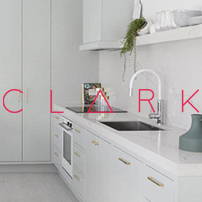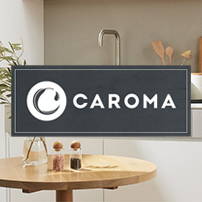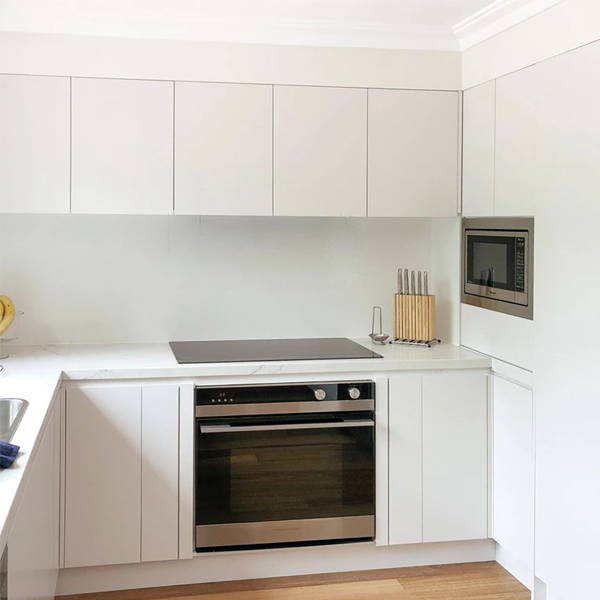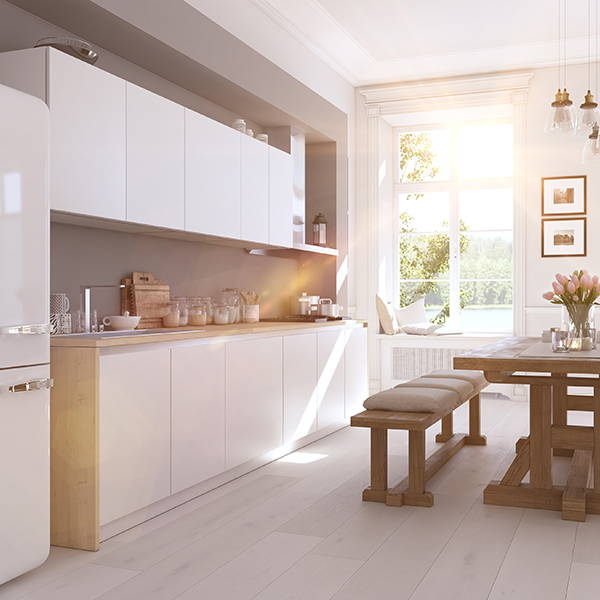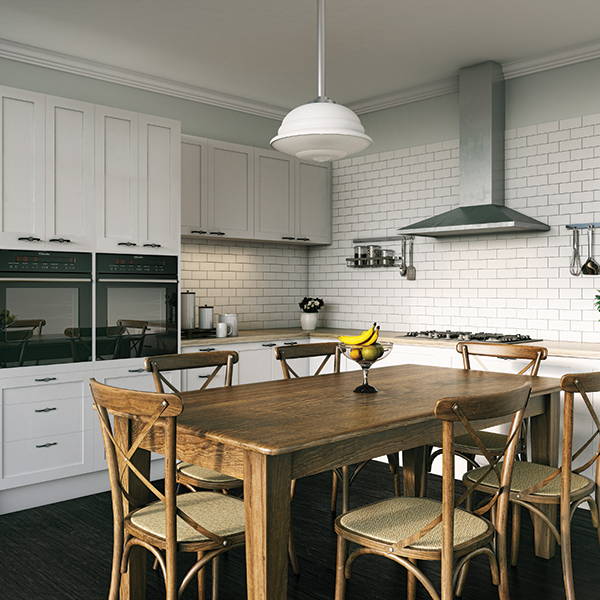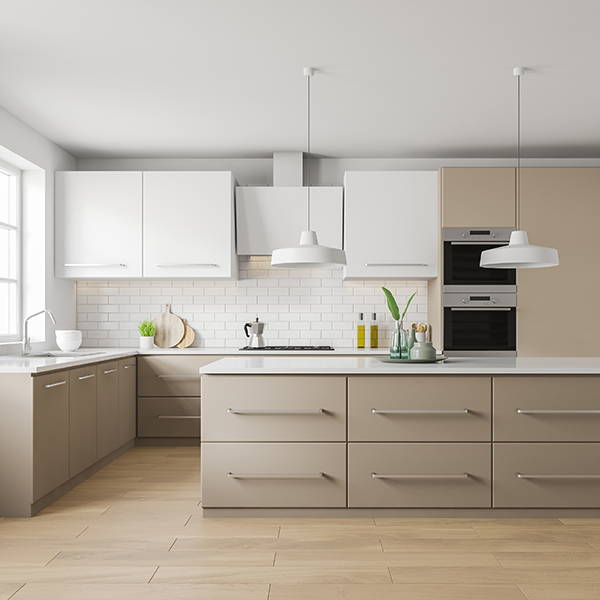 Frequently Asked Questions
If you have any further questions, feel free to reach out to our team on (02) 9674 1000
What is a flat pack kitchen cabinet?
All our cabinets come in individual boxes with everything you need inside and a step by step instruction manual.
There are two main benefits of a flatpack kitchen cabinet:
Saves you money. Get the same quality as you would from a custom kitchen at a fraction of the cost.
Faster to deliver and install. A custom kitchen can take 8 - 12 weeks to build and deliver, we can have your kitchen to your home in 2 - 3 weeks.
There are a number of ways to get your kitchen installed to help you save money and get the best value kitchen. The Blue Space design and supply the kitchen cabinetry, bench top, sinks, taps and appliances to your home and then installation can be organised in a number of ways:
Use the builder and/or carpenter who is working on other areas of your home (just ensure they hold the relevant licences to install cabinetry).
Contact a trade service such as Tradebusters, Home Improvement Pages or Service Seeking to find kitchen installers and other trades needed. These are all great services to find licenced and recommended trades in your area!
Do the installation yourself (DIY). Our easy to follow instructions supplied with each cabinet have been designed for a DIY install so rest assured if you are handy on the tools you will be fine installing yourself!
It is important to remember that project managing a kitchen build yourself can be time consuming, but will definitely save you money and is rewarding in the end. We highly recommend using the services of a licenced builder or building contractor who can project manage all elements of your kitchen, including plumbing, electrical, tiling, cabinet installation, painting etc. It will only cost you slightly more, but you are employing their years of expertise in project management and quality workmanship, plus you are making a huge saving by buying the cabinets yourself!
Who does the kitchen design?
You can start the design yourself by using our new 3D kitchen planner tool and when you save it a copy will be sent to our kitchen designer to quote.
Our kitchen team will make sure your design has everything you need and provide an all-inclusive quote, including delivery.
What is the difference between flat pack big box kitchen suppliers and The Blue Space kitchens?
We pride ourselves in the brand names we use. Our flat pack kitchen cabinets are different on quality and service plus delivery.
There is a saying here at The Blue Space - DIT (Do It Together), where we help you along the way to design, build and deliver kitchen cabinetry that you will love! We are not DIY or DIFM, giving you the perfect balance of effort and satisfaction. We are here to help.
| | | | |
| --- | --- | --- | --- |
| Service | Big Box Retail Flatpacks (DIY) | The Blue Space Kitchens (DIT) | Custom Cabinet Makers (DIFM) |
| Design completed all online | |   | |
| | | | |
| Australian made materials and construction | | | |
| Installation included in the price | | | |
| | | | |
| | | | |
Can I pick up my kitchen?
We do offer Australia wide delivery but can arrange for a local depot pickup or pickup from our Castle Hill (NSW) warehouse. Let us know when we have a chat.
Why don't you offer a free in-home service like other kitchen companies?
We are different, our unique online only model is built to provide you the best value for money so you can get the kitchen you want at a price you can afford.
We can get your kitchen design and quote completed without coming to your home and having to add this cost into our kitchen price. We will send you out samples and recommend your installer performs a final check measure before going into production so there are no surprises during installation.
The best part - no pushy sales people in your home!
I want someone to look after the whole process for me. From design to installation. Is this you?
If you want to hand the keys to one company to take care of design, construction and installation and your budget stretches - we would recommend using a custom cabinet maker, but if you want value for money buy our cabinetry, project manage the kitchen installation yourself and be rewarded by the savings!
What hardware and materials do you use?
At The Blue Space, we are big believers in quality products from brands that support their products with research, development and after sales service.
Hinges
We use Hafele hinges and drawer runners as standard and all feature soft closing mechanisms. We also have upgrade options available. Hafele hardware comes with a lifetime replacement manufacturer warranty.
Cabinets
We use premium Australian made 16mm HMR (High Moisture Resistant) board for all our cabinet carcasses, including a solid 16mm backing (unlike cheaper alternatives) ensuring they will last a lifetime. All cabinets are covered by a 7 year warranty.
Doors and Panels
We can supply a wide range of doors and panels depending on your style and budget. We use melamine or premium two pack painted Polyurethane finish in any colour. All doors and panels are also covered with a 7 year warranty.
Internals, such as spice racks and bins
We offer a wide range of internal hardware to make your kitchen even more usable and efficient. Speak to our kitchen designer about how you use your kitchen for a full range of options. We recommend leading brand Hafele and Grass for ease of installation,
We currently deliver our flat pack cabinets Australia wide, so get in contact for a delivery quote.
For regional and remote deliveries a pickup from a local depot may be more feasible but let's chat through your requirements.