Door Handles

Industry leading warranties

Leading Australian brands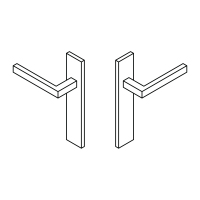 Non turning and non locking, primarily used for closets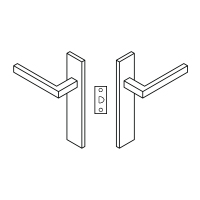 Non-locking, primarily used for lounge rooms and laundries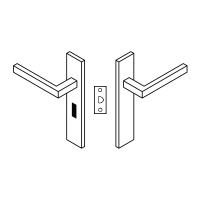 Locks, primarily used for bathrooms and bedrooms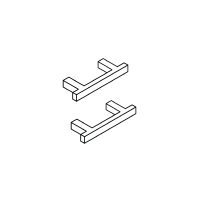 Fixed handles, primarily used for drawers and cupboards
How to choose your interior handles
Consider the functionality (privacy, passage, dummy, cabinet)
Select your style (lever or knobs)
Consider colour and finishings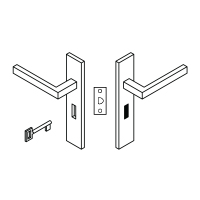 Keyed with single cylinders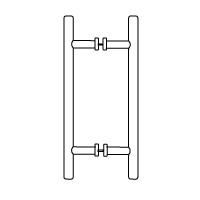 Designer front door handles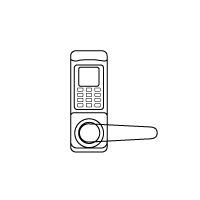 Smart security for your front door
How to choose your exterior handles
Consider the functionality (pull handles, smart locks, entrance set, sliding doors)
Consider your security requirement (deadbolt, digital locks, mortise locks)
Consider colour and finishings
Download our Door Handle Buying Guide for all information required to make an informed choice when purchasing your door handles.
Find a wide range of door handles, cabinet handles, and door hardware online. Shop from a wide range of shapes, styles, and designs. Choose your function from either passage, privacy, or dummy for your interior doors or exterior doors. Choose from leading brands in the industry including Lockwood, Lane, and Delf.
Passage door handles are the handle that allows you to pass from one room to another with no locks. A passage door handle is most commonly used for bedrooms, walk-in pantries, and walk-in linen closets, and walk-in wardrobes. 
Privacy door handles provide you with privacy in a specific room. Most commonly used for bedrooms and bathrooms. It is important to note that a privacy door handle only provides privacy, but not security.

Dummy door handles act as a simple push and pull handle. Most commonly used for linen closets and wardrobes. A dummy door handle does not move up or down, and does not lock.

Deadbolts are a locking mechanism that provides one of the highest levels of security for the home. Deadbolts come in a single and double cylinder mechanism. A single cylinder has the key-lock function on the outside of the only, and the inside will be a turn-lock. A double cylinder has the key-lock function on both sides for ultimate security. 

Smart Security Door Locks
Smart locks are an option for a keyless entry. Most smart locks can connect to your home's Wi-Fi and bluetooth and are easy to lock and unlock by using a touchscreen pin code, or the lock's mobile app. A smart security can be locked or unlocked from anywhere you are, even anywhere in the world when connected to the Wi-Fi.